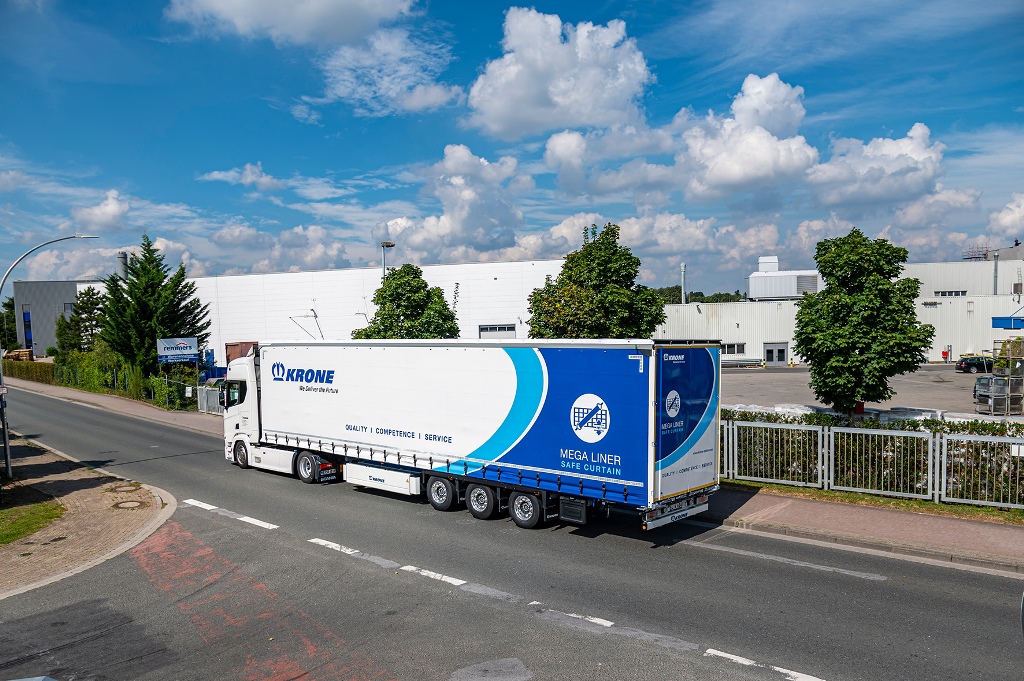 The new Mega Liner Generation: solid base, innovative details, lower weight
Evolution instead of revolution: Krone has gradually revamped its Mega Liner program over the past few years. The result is an innovative volume vehicle that offers transport companies numerous tangible advantages:
• Maximum payload: The tare weight is less than 6,500 kg, in the Ultra-Light version even less than 5,900 kg.
• Easy height adjustment: Thanks to the new roof design, the hydraulic lifting roof can be opened and closed up to 500 mm without any major effort.
• Convenient handling: With the Safe Curtain load-securing tarpaulin for particularly fast and safe loading and unloading during high-frequency volume transports.
• Extreme versatility: Thanks to the sophisticated modular system, the Mega Liner can be made fit for numerous individual requirements - from piggyback capability to hydraulic rear widening.
• Long service life: The combination of the KTL plus powder[1]treated chassis and the pre-galvanized components ensures particularly high corrosion protection.
Krone was the first series manufacturer to launch innovative volume trailers on the market. The long experience is reflected in the many practical details of the Mega Liner. For example, thanks to the new modular ramming buffer concept, the ramming buffers or rollers can be exchanged or extended in all conceivable combinations - without having to drill a single hole.
A special highlight of the new Mega Liner is the innovative hydraulic rear widening for extra-wide loads. To do this, the roof, side curtains and rear doors are first opened, and the latter is secured with the locking chain. Then the driver uses the hydraulic control unit to pump the specially designed rear end apart - by up to 500 mm on each side. The through-loading width in the clear thus increases to approx. 3,480 mm. This means that extra-wide loads can be loaded and unloaded quickly, easily and safely.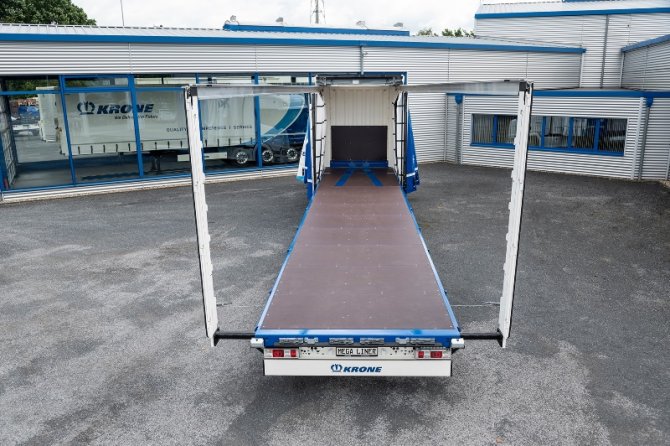 The latest highlight in the Mega Liner series: the Mega Liner with hydraulic rear widening for extrawide goods.
LOJİPORT