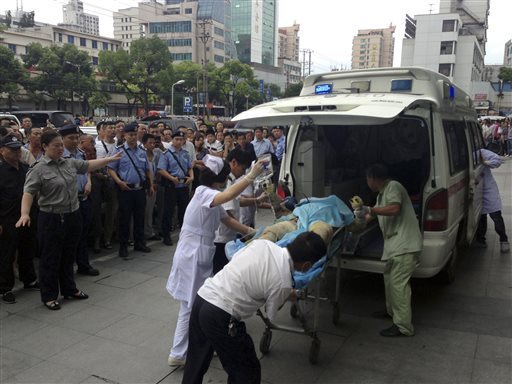 Death Toll in China Auto-Parts Plant Blast Climbs to 75
The death toll from the explosion at the factory of a General Motors Co. (GM)supplier near Shanghai rose to 75, according to the official Xinhua News...
The death toll from the explosion at the factory of a General Motors Co. (GM)supplier near Shanghai rose to 75, according to the official Xinhua News Agency.
A further 185 people were hurt at the Aug. 2 explosion at a factory owned by Kunshan Zhongrong Metal Products Co., Xinhua said today, without citing anyone. It earlier said the incident killed 71 people and injured 186. The city of Suzhou, of which the Kunshan area is a part, ordered companies that have metal powder as a byproduct to halt production.
The incident, China's deadliest industrial disaster of the year, underscores calls by Premier Li Keqiang for safety improvements at industrial facilities in China, the world's second-largest economy. The blast reflected a "very serious dereliction of duty," the Xinhua report cited Yang Dongliang, director of the State Administration of Work Safety, as saying.
 An initial investigation showed that Zhongrong's factory buildings failed to meet safety provisions, with overcrowded workshops and a shortage of equipment to remove metal dust, Xinhua said.
General Motors confirmed that Kunshan Zhongrong produces parts for Dicastal, a global supplier to the Detroit-based automaker. The company said it extends its sympathy to families of the victims.
President Xi Jinping demanded harsh punishment for those responsible for the explosion and sent a team headed by Wang Yong, one of China's five state councilors, to oversee rescue work and investigate the accident, Xinhua reported Aug. 2.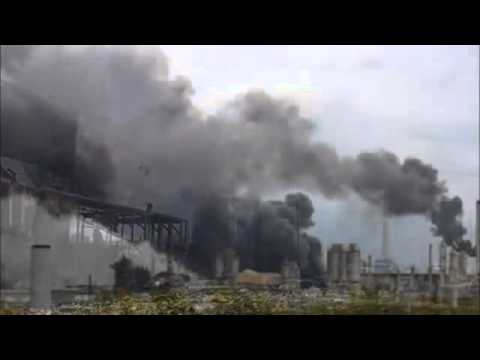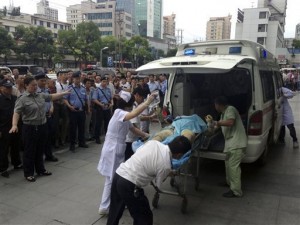 Apple Supplier
Foxconn Technology Group was among companies that halted production at their Kunshan facilities following government requests, according to the China News Service.
Foxconn, the biggest assembler of Apple Inc. products, said it always takes industrial safety very seriously and would cooperate fully with the request of the Kunshan government, the Taipei-based company said in a statement in response to Bloomberg News inquiries. Foxconn doesn't assemble Apple products in Kunshan and most of its manufacturing takes place elsewhere.
The suspended factories in Kunshan have started inspections, the China News Service reported yesterday, citing Zhang Jun, head of the work safety administration in the eastern Chinese city.
"It is a tragedy for the victims of the incident, but it is a good opportunity for Foxconn and other companies to check up and avoid potential safety risks," said Wu Kan, a money manager at Shanghai-based Dragon Life Insurance Co.
Safety Checks
Premier Li ordered safety checks to prevent further disasters. China had 19 serious safety incidents in the first six months of this year, leaving more than 200 people dead or missing, Xinhua said on its microblog Aug. 2.
A fire at a poultry plant in the northeastern province of Jilin in June last year left 120 people dead, and an explosion at a China Petroleum & Chemical Corp. pipeline in the eastern city of Qingdao in November killed 62.
The explosion at the Kunshan Zhongrong's factory, which happened at about 7:37 a.m. local time, was caused by sparks that ignited dust in a wheel-hub polishing workshop where about 200 people were working at the time, China Central Television reported, citing the local government. Five executives from Zhongrong have been detained, it said in a separate report.
The plant, located in a development zone in Kunshan city, about 50 kilometers (31 miles) west of Shanghai, employs 450 people, according to the company's website. Its operations include plating and polishing of metal parts such as wheel hubs, according to the website.
GM has sufficient inventory of parts and doesn't expect any impact on production, the automaker said in an e-mailed statement yesterday.
Source: Bloomberg